CCNP Switch - D&D - Tipo de Vlans
Asociar las opciones de la izquierda en la derecha::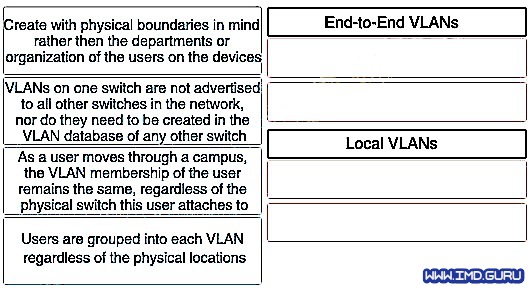 Respuesta correcta:
End-to-End VLANs:
As a user moves through a campus, the VLAN membership of the user remains the same, regardless of the physical switch this user attaches to.
Users are grouped into each VLAN regardless of the physical locations.
Local VLANs:
Create with Physical boundaries in mind rather then the departments or organization of the users on the devices.
VLANs on one switch are not advertised to all other switches in the network, nor do they need to be created in the VLAN database of any other switch.